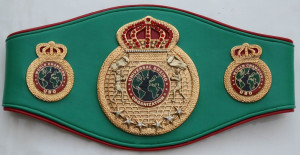 The Universal Boxing Organization™ was founded in 2004, and currently has offices in Germany, USA, Philippines, Tanzania and New Caledonia.
With title fights in places such as China, Argentina, France, USA, Germany, Ecuador, Bolivia, Bosnia & Herzegovina, Egypt, Finland, Tanzania, Fiji, Kenya, Uganda, Slovakia, Serbia, Vanuatu, Denmark, Poland, South Korea, Russia, Sweden, Algeria, Hong Kong, Canada, Bulgaria, the Democratic Republic of Congo, Uruguay, United Kingdom, Ireland, Trinidad, Hungary, Brazil, Latvia and Georgia, the UBO has truly developed into a global sanctioning body.
We of course want to present the best boxers possible as our world champions, but we also feel great pride and satisfaction when seeing lesser-known boxers achieve their goal of winning a title, and when smaller promoters are able to arrange championship fights as a result of our cooperation.
However, you will not see any UBO Interim title fights, nor will we ever crown Super World Champions, Silver Champions, Diamond Champions etc. If you are a UBO World Champion, you are the only UBO World Champion in your weight class!
Always a work in progress, we continuously try to develop and work diligently with boxing personalities around the world in order to improve where we can.
Nobody is perfect, but the least we can do is our best!
Contact: