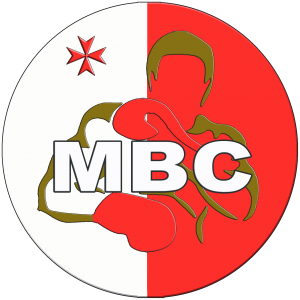 The Malta Boxing Commission is a professional board of control that's affiliated with boxing sanctioning organisations world wide, which is very important to us, as this recognition enables us to hold professional boxing events here on the Islands of Malta.
As such we at the Malta Boxing Commission are determined to do our utmost best for the Maltese and Malta Boxing Commission licensed boxers, whether they are just starting their career or are battle hardened veterans.
The Malta Boxing Commission, was created in June 2011, at the behest of the European Boxing Union, who operate the European and European Union Championships, and was ratified as a member at the EBU AGM in Dublin on June 11th of that year. – In 2012, following the European Boxing Union's unacceptable actions against the Luxembourg Boxing Federation for sanctioning David Haye versus Dereck Chisora the Malta Boxing Commission the MBC showed it's support for LBF and subsequently chose to no longer be associated with the Championship organisation.
The Malta Boxing Commission has affiliation with virtually all World Boxing Sanctioning organisations, a number of regional Championship organisations as well as operates both National (Malta) and International Championships under the MBC International banner.
The Malta Boxing Commission is a member of the Association of Combative Sports Commissions (ACSC), the European Boxing Council (EBC) amd the Association of Professional Boxing Commissions (APBC)
The Malta Boxing Commission's primary focus – besides the licensing of professional boxers and their coaching, management and promotional agents, as well as the training and licensing of officials – is the raising of medical protection standards for the sport, as well as the application of the Association Of Boxing Commissions (ABC) Unified Rules and Regulations for Professional Boxing events.
Official bout record publishing, for events sanctioned by both the Malta Boxing Commission and MBC International are by Pro Boxing Records (FightFax), BoxStat and Sport & Note (Italy)