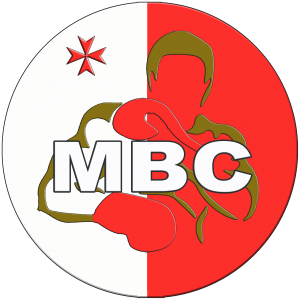 PROMOTERS
Promoters are without doubt some of the most important people in the boxing business, these are the people that put their hard earned money into putting on an event for the boxers to showcase their skills.
The promoter is responsible for organising boxing events in order to generate commercial revenues for athletes and key sponsors.
In order to stage an event, the promoter must locate an event venue and secure a booking before any marketing activity can take place.
The promoter wages a financial war on many fronts: paying for the venue, selling the entire allocation of tickets to cover the venue cost, paying the boxers who appear on the Fight Card, and selling sponsorship packages to cover this cost also.
SKILLS
Be self-motivated and learn to take knock-backs
Have a level of funding behind the programme, in the case of the event being cancelled or a commercial failure.
Be able to network in the boxing gym scene, as well as be able to network with media contacts
Have an understanding of corporate sponsorship and ROI (Return On Investment) demands of sponsors
Have good general organisational skills
Be experienced in event planning and publicity
THE PROMOTER AND THE MALTA BOXING COMMISSION (MBC)

At least seven days before an even the Promoter must lodge details of the contests with Malta Boxing Commission Head Office.
The Malta Boxing Commission has the power to prohibit any contest which, in our opinion, is not in the interests of boxing, as such the MBC are unable to provide a guarantee that all submitted match-ups will be given permission, even late replacements.
Please note, like the Boxing fan, the Malta Boxing Commission want evenly matched bouts, between boxers of equal stature, but to the same degree we also understand that sometimes there may be an occasion when this cannot be avoided, such as when there is a late change of opponent after the original opponent has pulled out for whatever reason and there is not an opponent of equal stature available at such short notice.
Should a situation of this type arise MBC have excellent working relationships with promoters and match makers throughout the world and may be able to assist in sourcing a suitable replacement, as such it is advisable to contact MBC head office if such a situation occurs.
Malta Boxing Commission want your event to be a success and as such will assist if possible, as we do understand that circumstances that may have led to such requests may not be the promoters making and as such will do everything we can to ensure that the bout gets to go ahead, even if that means with an opponent of lesser stature than would normally be acceptable.
However, it should be noted that the Malta Boxing Commission does have the power to intervene in extreme cases of mis-matching, a power which is exercised from time to time, as the Malta Boxing Commission's prime concern is the health and safety of the boxers, not just those licensed by the MBC but all boxers that participate on a Malta Boxing Commission sanctioned event.
Financial guarantees
Any potential promoter should be aware that the Malta Boxing Commission cannot stress enough that the competitors, as well as the officials and anyone else that have worked on the event, are to be paid in full before the promoter – as the one person that is not guaranteed to be paid is the Promoter, it is he or she who must carry any loss.
Whilst MBC are willing to assist in various areas, in order to ensure the financial viability of an event, it should be noted that MBC require a level of financial guarantee in place prior to an event, this can be made in a number of ways – the two most popular means are by the providing a copy of a certificate of event insurance, to an agreed level with  MBC Head Office, or the lodging of an annual or event Bond or Indemnity, to an agreed level, however there are other options available.
For further information please see the Promoters Guide below
PROMOTER'S LICENSE APPLICATION FORM & DOCUMENTS
Promoter License Application Form
MBC/Promoter Event Sanctioning Agreement