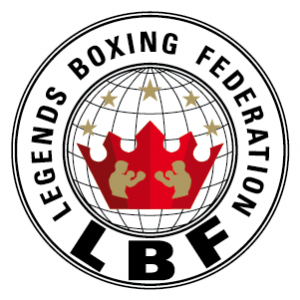 The LBF Legends Boxing Federation AG (LBF) is a company incorporated under Swiss law and domiciled in Engelberg (Switzerland). LBF's purpose is to build a professional and independent structure in order to sanction boxing fights for world-, intercontinental- and national titles for men and for women. In this context LBF has developed rules and regulations that protect the LBF title, the boxers listed in the LBF rankings and the LBF members.
The LBF board members have many years of experience in setting up and running companies around professional sports as well as, of course, in professional boxing.
With modern and transparent structures and regulations LBF would like to be an uncomplicated and qualified partner for its members, business partners and other in boxing interested third parties. In particular values such as fairness, equality of opportunity and justice are seen as the top maxims of LBF in in common with profitability.
Marian W. Muhammad
President Of Sports
My name is Marian Muhammad and I am the President of Sports of the LBF.
I bring 43 years of experience in the sport of boxing. Besides having been a founding member, Secretary, Treasurer and former President of the International Boxing Federation, I worked for the NJ Division of Consumer Affairs in the State Athletic Commission in licensing and regulation of boxing and I was in the promotion end of the sport of boxing for more than 10 years. Additionally I was inducted into the NJ Boxing Hall of Fame in 2003.
All over the world there are a goodly number of boxers that deserve an opportunity to showcase their talent and ability to be a world champion. The problem is that they have been unable to enter the rankings of the established world boxing bodies. The LBF was formed to play a large, positive role in making sure that those boxers get the opportunity to realize their dreams to fight for titles and become champions.
We look forward to hearing from you. Let's get ready to rumble…
Marian Muhammad
President of Sports (USA)
LBF Legends Boxing Federation AG
Dorfstrasse 21
6390 Engelberg
Switzerland
Web: www.lbf-boxing.com
E.Mail: mm@lbf-boxing.com
Telephone: (USA) 1 (973) 901-3012